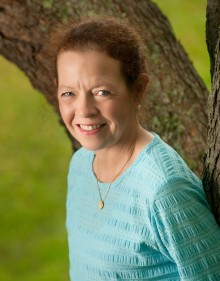 Miranda has been in practicing acupuncture in the Portland area for over 30 years. She received her Naturopathic Doctorate degree from the National College of Naturopathic Medicine in Portland, Oregon in 1982. She studied acupuncture at the TAI/Sophia Institute now the Maryland University of Integrative Health. Miranda received her Bachelor's and Master's degrees in Acupuncture from the College of Traditional Chinese Acupuncture in Leamington Spa, England with Dr. J.R.Worsley. She is licensed to practice acupuncture in the state of Maine.
Office hours are by appointment.
* National College of Naturopathic Medicine, Portland, Oregon
National College of Natural Medicine (NCNM) is the oldest accredited naturopathic medical college in North America, offering four-year postgraduate, naturopathic doctorate degrees.
* Traditional Acupuncture Institute – TAI/Sophia
The Traditional Acupuncture Institute, which has become the Maryland University of Integrative Health (MUIH), was founded in Columbia, Maryland as an outgrowth of the first program begun in Kenilworth, England, in which U.S. students studied acupuncture with Dr. J. R. Worsley.
MUIH is the leading academic institution for acupuncture & integrative health in the nation. For nearly 40 years, MUIH has educated and informed leaders in health and wellness through transformative, relationship-centered programs that draw from contemporary science and traditional Chinese wisdom.
Maryland University of Integrative Health
* The Worsley Institute
The Worsley Institute is the official home of the Worsley Five-Element Acupuncture tradition developed by professors J.R. and J.B. Worsley. The Institute is dedicated to the preservation and promotion of this system of medicine, which is rooted in natural law. Includes a bookstore & videos of Dr. Worsley lecturing and teaching, and much more.
http://www.worsleyinstitute.com